Posted on 7/12/2018 8:16:00 AM.
Kris Ann Martin, 45, of Bryan, Texas, passed away Saturday, July 7, 2018 after a courageous battle with cancer.

Kris Ann was born on June 16, 1973, at Fort Sam Houston, San Antonio, Texas to Ford and Evelyn (DeCock) Martin. She graduated from Seguin High School in 1991 where she loved working as an athletic trainer. She was a proud member of the Fightin' Texas Aggie Class of '95, her father's alma mater. The two of them shared a deep love for everything Aggie. Kris Ann lived in many places growing up, including San Antonio, Louisiana, Korea, Indianapolis, Seguin, Dallas and finally settling in Aggieland. Kris Ann had many passions, but closest to her heart was her involvement with the American Business Women's Association (ABWA) and Student Bonfire, and Young Living Essential Oils. She traveled the country extensively with ABWA making life-long friendships along the way. Kris Ann never met a stranger and made a point to always learn people's names and rarely forgot them. She served Student Bonfire for two decades as a mentor, "mom", and board member and could often be found in the woods with her boots on delivering encouragement, wisdom, and, of course, food. Her long-time employment with Suddenlink Media gave her much joy, as well as close friendships. Kris Ann is survived by her parents; brothers, Greg Martin (Amy) of Odessa, Texas and Gary Martin of Whitney, Texas; nephews Braden Martin of Odessa and Brett Martin of Lubbock, Texas; Uncle Joe DeCock of Detroit, Michigan; and cousins Curtis Martin of San Antonio, and Trey Martin and Susan Collins both of New Braunfels, Texas. She is preceded in death by her grandparents, Tully and Bertha Mae "Boogie" Martin of Pearsall, Texas and Cyril and Proxee DeCock, and Uncles Raymond DeCock, and Henry Martin, all of San Antonio. Kris Ann was a unique creation, full of love and a desire to connect people. She was gifted in math and science. Just like her grandmother, Boogie, she loved to have fun and lived by her own rules. Kris Ann believed in the power of prayer and was full of faith and hope and an inspiration to everyone. The caregivers, doctors and friends were generous in all ways, and her family is eternally grateful for these gifts. Special thanks go to Dr. Erin Fleener and her team at CHI St. Joseph Health Cancer Center, Hospice Brazos Valley, Debbie Holladay and Chaille Clarke. Visitation will be Wednesday, July 11 5-8 p.m. Memorial Funeral Home, 1515 South College Ave, Bryan, TX 77801. A Memorial Service will be held Thursday, July 12, 10 a.m. Connecting Point Church, 410 Harvey Rd, College Station, TX 77840. Burial following the memorial service at The Aggie Field of Honor, 3800 Raymond Stotzer Pkwy, College Station, Texas, 77840. In lieu of flowers, you can make a donation to the charity of your choice or to:
- THE KRIS ANN MARTIN SCHOLARSHIP FUND through the Stephen Bufton Memorial Educational Fund, c/o American Business Women's Association, 9820 Metcalf Ave, Ste 110, Overland Park, KS 66212 www.sbmef.org
- STUDENT BONFIRE www.studentbonfire.com
- HOSPICE BRAZOS VALLEY www.hospicebrazosvalley.org
- Condolences and other memorials: ℅ Holladay & Associates, 1733 Briarcrest Drive, Suite 110, Bryan, TX 77802.
---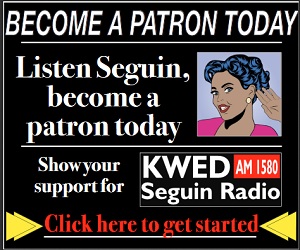 While using VBScript LoadPicture() function, Error calculating dimensions for: E:\www\3592\www\onlinedb\kwedam\pics\MINI GRIP Screen Shot 2019-02-12 at 3.12.10 PM.jpg
Path/File access error