Posted on 10/9/2018 7:14:00 AM.
TLU Cross Country squads 7th, 9th at UIW Invitational
(Live Oak) - Saturday at the University of the Incarnate Word Invitational, Texas Lutheran Cross Country registered a seventh-place team finish in the women's race and a ninth-place finish in the men's race. Both races were held Saturday at Live Oak City Park in Live Oak, Texas.

The UIW Invitational field included NCAA Division I, NCAA Division II, NAIA and NCAA Division III colleges and universities.

TLU's Ashley Rynard (Temple/Temple) collected an 18th-place finish in the women's race with a 6K time of 25 minutes, 16.6 seconds.

TLU Men's Cross Country runner Caleb Calderon (Austin/Akins/St. Andrew's (N.C.)) posted a 14th-place finish with an 8K time of 27:42.8.

The Bulldogs also received placements of 46th and 47th from Cassius Serff-Roberts (Austin/Akins) and Corey Rudacille (Marion/Marion), respectively. Serff-Roberts crossed the line in 30:26.1, and Rudacille recorded a time of 30:27.8.

Hector Hornedo (San Antonio/Antonian) and Mark Mainez (San Antonio/Central Catholic) placed 52nd and 67th, respectively. Hornedo finished in 30:47.9, and Mainez clocked a time of 37:08.1.

After Rynard's top-20 finish, the Bulldogs tallied placements of 29th and 34th from Hannah Martinez (Alice/Alice) and Ciara Rodriguez (Uvalde/Uvalde). Martinez posted a time of 26:12.8, and Rodriguez came home in 27:09.3.

Emma Morgan (Gonzales/Shiner St. Paul), Brooke Kloesel (Shiner/Shiner) and Jackie Garcia (San Antonio/Cornerstone/Christian) registered placements of 43rd, 46th and 54th. Morgan clocked a time of 28:04.4, and Kloesel and Garcia finished in 28:13.7 and 31:32.2, respectively.

Both TLU squads race this Saturday in Riverside, Calif. at the University of California-Riverside Invitational.

TLU Women's Soccer grabs 2-1 home win versus Schreiner
SEGUIN, Texas -- Texas Lutheran Women's Soccer grabbed a 2-1 Southern Collegiate Athletic Conference home win Friday over Schreiner University.

TLU took a 1-0 lead after Raquel Morris (San Antonio/Johnson) put a shot to the top right corner in the 37th minute. The goal was assisted by Samantha Martinez (Schertz/Clemens).

Jaclyn Smolik (Katy/Katy) notched her third game-winning goal of the season with a shot from 12 yards out to the left side of the goal. Smolik drove down the middle and scored off a pass from Madison Alexander (New Braunfels/Canyon) in the 73rd minute.

Cailee Martin put SU on the board at the 74:33 mark. The goal was unassisted.

The Mountaineers out shot the Bulldogs 9-8 , however, TLU held a 6-5 advantage in shots on goal.

Junior goalkeeper Stephanie Barrientos (Mission/Sharyland Pioneer) made four saves for the Bulldogs.

TLU was scheduled to host Trinity on Sunday, but the match was declared no contest after repeated lightning delays, and will be made up on Oct. 16 at 5 p.m. in Seguin.

TLU volleyball falls in four to No. 7 Trinity
(San Antonio) - Texas Lutheran Volleyball lost in four sets to No. 7 Trinity University Thursday evening.

At Trinity's Calgaard Gymnasium, the Tigers defeated the Bulldogs 25-9, 23-25, 25-14, 25-12.

Madison Weisinger (Friendswood/Friendswood) led the squad with 12 kills. Peyton Sulak (Needville/Needville) added six kills and posted four block assists.

Weisinger and Jaci Chambers (Baytown/Goose Creek Memorial) each picked up nine digs, and Weisinger registered three blocks.

Kelly Jurden (Brenham/Brenham) accounted for 21 assists.

TLU's overall record is now 5-16 with a conference mark of 2-6. The Bulldogs host the SCAC Group A Divisional this Saturday, with matches against Schreiner at 11 a.m. and Trinity at 4:30 p.m.

---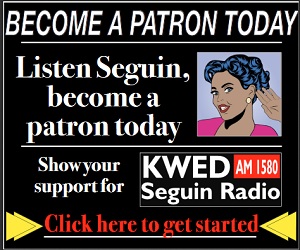 While using VBScript LoadPicture() function, Error calculating dimensions for: E:\www\3592\www\onlinedb\kwedam\pics\MINI GRIP Screen Shot 2019-02-12 at 3.12.10 PM.jpg
Path/File access error