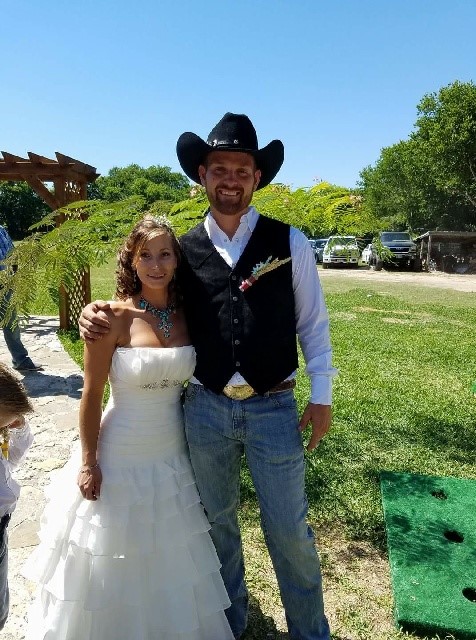 Tiffany and Anthony Strait were murdered Sunday morning at a home in the Seguin area.

(Seguin) -- A local man has been arrested and charged with the capital murder of a husband and wife just before noon Sunday in Guadalupe County. The victims have been identified as Tiffany Leann Strait, 30 and husband Anthony Ray Strait, 27.


Guadalupe County Sheriff's investigators say Robert Fadal, 56, was arrested and transported to the Guadalupe County Jail in connection with the crimes. Fadal is believed to be a physician in the area. According to the website Healthgrades, Dr. Fadal is a family medicine specialist in Seguin and has been practicing for 28 years. It list his address as 801 Timber Elm, which is located in close proximity to the location where the murders took place.

Lt. Craig Jones, an investigator with the Guadalupe County Sheriff's Office, says the double homicide was reported at a home located on Timber Elm off of State Highway 46 North. The home located in the Elm Grove subdivision, is also reportedly located just two homes down from where the couple lived.

According to Jones, the sheriff's office has responded to the Fadal properties in the past for service calls but nothing apparent or linked to the capital murder case. Again, he states, "at this time, there are no indications there was a feud, disturbance, or anything precipitating or justifying the shooting."

The husband died at the scene while the wife died later at Guadalupe Regional Medical Center.

Jones also states that there is no indication at this time that anyone else was involved with Fadal.

Jones says the couple was shot outside Fadal's home. He says they were reportedly taking part in a "benevolent" act helping Fadal's mother or in his words "helping a sweet old lady" with some furniture.

Tiffany's sister Melissa Evartt tells the Seguin Daily News that she is hurt and still can't believe that this has happened. She confirms that her sister and brother-in-law were helping Fadal's mother with some furniture prior to the incident and were leaving the location when the shots were fired. She says the family is now rallying behind the couple's three children ages 10, 9 and 7 who each witnessed the murders.

Although together for a few years, she says the couple had just gotten married last year in May. She says they were a wonderful couple and again, doesn't understand how this could happen.

Fadal remains behind bars at the Guadalupe County Jail in lieu of a $2 million bond.