Posted on 5/15/2018 8:06:00 AM.
(Seguin) - Tiffany Davis, Texas Lutheran University's head women's volleyball coach for the last 12 seasons, has resigned as head coach, TLU Director of Athletics Bill Miller announced Monday.
---
Posted on 5/15/2018 6:47:00 AM.
---
Posted on 5/14/2018 8:33:00 AM.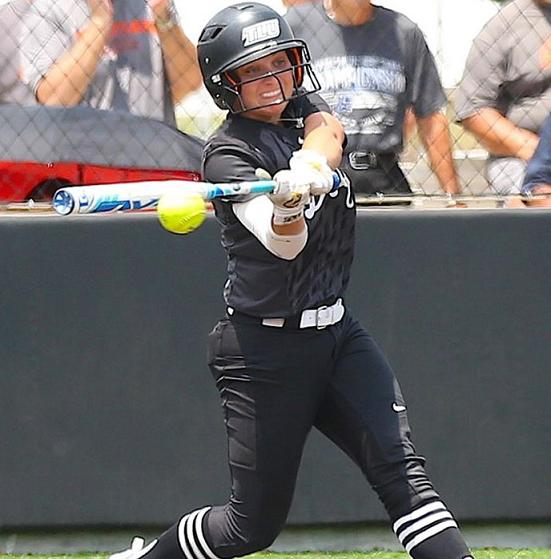 Kyla Lockley went 9-15, scored six runs, and stole five bases in four games during the Seguin, Texas Regional over the weekend. Photo by Joey Dearing.
(Seguin) – Texas Lutheran ended its season one victory shy of an NCAA Division III Regional Championship for the fourth time in five years as the University of Texas at Tyler fought off an elimination game Saturday and won the winner-take-all championship game 6-2 Sunday at TLU's Ed Kruse Stadium - Morck Softball Field.
---
Posted on 5/14/2018 8:32:00 AM.
(Columbus) – Navarro's 2018 baseball season ended Friday night in the 4A area playoffs as Sweeny swept the Panthers by finals of 7-0 and 11-1 at Columbus High School.
---
Previous Entry
Next Entry