Posted on 10/11/2018 6:35:00 AM.
(Seguin) -- A man who has aspirations to one day operate a children's theater group in Seguin is looking to kick off the idea now with auditions for his first production.
More
---
Posted on 10/10/2018 6:47:00 AM.
(Seguin) -- Going to college at TLU is no longer a dream. It's a promise.


In the spirit of Texas Lutheran University's mission and goal for all students to "Learn Boldly and Live to Inspire," TLU is promising to offer new first-year students $20,000 "per year" in scholarships.
More
Texas Lutheran University
---
Posted on 10/10/2018 6:46:00 AM.
(Seguin) -- The Seguin Police Department today is preparing for a full house for its first scheduled Civilian Response to Active Shooter Events Training.

In the past two decades, Seguin PD officials say horrific mass shootings such as the Sutherland Springs Church shooting, the Parkland Florida school shooting and the Las Vegas Route 91 Harvest Music Festival shooting have thrust mass shootings into public consciousness.
More
Seguin Police Department
---
Posted on 10/10/2018 6:43:00 AM.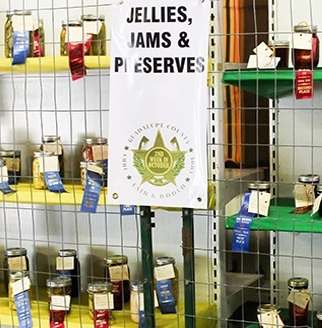 (Seguin) -- Here's how you can take home that blue ribbon from this year's Guadalupe County Fair and PRCA Rodeo. Today is arrival day for all home arts division entries.
More
Guadalupe County Fair & PRCA Rodeo
---
Previous Entry
Next Entry